International Pulp Week 2019
Where The Pulp World Meets
5-7 May Vancouver 16th Edition
About International Pulp Week
International Pulp Week (IPW) is an annual three-day conference organized by the Pulp and Paper Products Council (PPPC). IPW brings together the world's leading producers of market pulp, suppliers, logistic companies, financial institutions, and their customers for a first-class informational and networking opportunity.
The 16th edition will kick off in Vancouver, British Columbia on Sunday, May 5th, 2019. As in previous years, the goal of the event is to serve the market pulp industry by allowing for a multitude of business meetings and networking opportunities that would otherwise require travel to several continents.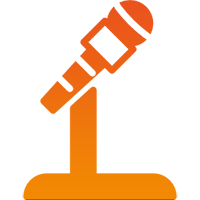 Respected industry leaders
IPW is well-known for bringing international presenters and key industry leaders to share their thoughts and knowledge during its two half-day sessions.
Great opportunity to network
Great opportunity to network with your peers from the pulp industry
Daily networking coffee breaks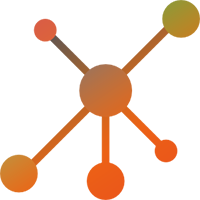 Event Schedule
We are working on this as we speak. Check back for updates!
Sunday, 5th May
03:00 PM – 07:00 PM
Registration
Pick up your name badge and delegate bag
05:00 PM – 07:00 PM
Opening Cocktail
As is now the tradition, IPW kicks off with our Opening Cocktail. This can't-miss networking event will allow you to meet and mingle with your fellow IPW attendees from over 40 countries.
Monday, 6th May
08:00 AM – 12:00 PM
Registration
Pick up your name badge and delegate bag
09:00 AM – 12:00 PM
Customer Forum
The Customer Forum is an opportunity for pulp and paper producers, and their customers to hear about prevailing issues affecting their own specific sector, as well as those of common interest to the industry at large.
Kevin Mason
Managing Director - ERA Forest Products Research
Roman Hohol
Vice President Custom Research - Numera Analytics
Scott DeKoster
Senior Managing Consultant, Central U.S. - Gallup
Kirti Barry
Senior Consultant-Customer Centricity Practice - Gallup
Hakan Ekstrom
President - Wood Resources International
Haidong Weng
Head of Strategy - Xiamen C&D Paper and Pulp Co., Ltd.
SUSTAINABILITY PANEL
François Dufresne
President and CEO - FSC Canada
Cecilia Alcoreza
Manager, Paper Sector Engagement - WWF-US
Elston Dzus
Forest Ecologist - Alpac
Tuesday, 7th May
08:00 AM – 12:00 PM
Registration
Pick up your name badge and delegate bag
09:00 AM – 9:45 AM
Press and Analyst Briefing
The Press and Analyst Briefing is an opportunity to hear PPPC's analysts provide their latest market analysis and forecasts for the global pulp market and its end-uses.
Presentations by:
Arnaud Franco
Director, Pulp and Paper
Emanuele Bona
Vice President, Europe - PPPC
10:00 AM – 12: 00 PM
Market Pulp Open Forum
The Market Pulp Open Forum provides an overview of the pulp and paper industry from a broader perspective, focusing on prevailing issues from the global economy to the most notable events affecting the industry in the last year.
Gus Faucher
Chief Economist - The PNC Financial Services Group
Adam Josephson
Director, Equity Research Analyst - KeyBanc Capital Market

INNOVATION PANEL

Mike Rushton
COO - Suzano
Richard MacKellar
Managing Partner - Chrysalix
Dr. James Olson
Dean – UBC Faculty of Applied Science
Speakers
And the list continues to grow. Stay tuned.
Venue Information
Beautiful location in the heart of the city
Hotel
All International Pulp Week conference sessions and networking events take place at the Hyatt Regency Hotel Vancouver, located at 655 Burrard Street.
Location
The conference takes place in beautiful Vancouver, BC – an ethnically diverse west coast seaport city surrounded by mountains and bustling with a thriving art, film, and music scene.
Looking to make the most of your stay in Vancouver? Why not plan a day trip or check out a local theatre show?
Event Information
+1 (514) 861-8823
Stay Updated - Join Our Newsletter