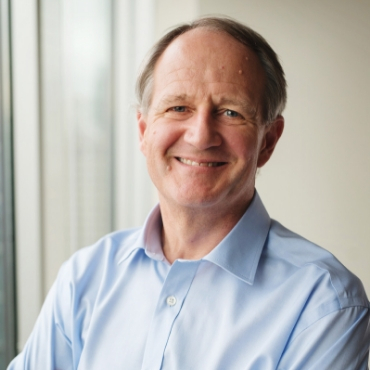 Richard MacKellar
Managing Partner
Chrysalix
Richard is an entrepreneur, business leader, university adjunct professor and former CEO of start-up companies. He joined Chrysalix as Managing Partner in 2007, has a passion for doing what is right for our environment and has been instrumental in refining Chrysalix's strategy for investing in resource-intensive industries.
All three of Richard's start-up companies combined advanced intelligent systems with enabling hardware to become leaders in their fields. From raising $57 million in venture capital financing and growing a company of two to 100 people, to positioning a start-up for acquisition that resulted in annualized investor returns of 45% to 60%, Richard has a strong track record in the energy technology sector. He has built strategic relationships with large corporations including GE, Honeywell, Mitsubishi, large utilities and the United States.
Richard's expertise includes identifying and commercializing innovation for high growth companies. He sits on the boards of Chrysalix portfolio companies GlassPoint Solar and MineSense Technologies and is an observer on the board of NanoSteel.
Richard has a Metallurgy Degree from Sheffield University and an MBA from Harvard Business School.