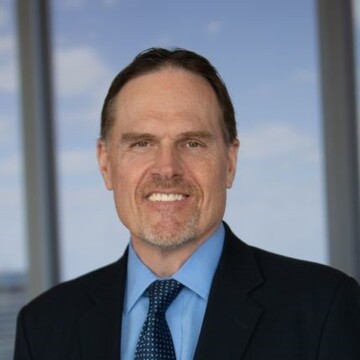 Ken Duffy
Vice President, Commercial
Rayonier Advanced Materials

Ken joined Rayonier Advanced Materials in November 2017 with the acquisition of Tembec Industries. He is currently responsible for the global sales strategy for Rayonier Advanced Materials' High-Yield Pulp and Lignosulfonates business groups.
Ken was hired by Tembec in 2011 as Vice President, Sales (High Yield Pulp), and took on additional responsibilities in 2012 when the Softwood Kraft sales group was combined with High-Yield Pulp to create the Paper Pulp sales group.  (Subsequently the Kraft pulp business was sold to Paper Excellence). Ken had interim responsibilities for the Newsprint Sales group in 2016 and 2017, prior to the Rayonier acquisition of Tembec. In 2019 Rayonier Advanced Materials Lignosulfonates business was added to his portfolio.
Before joining Rayonier Advanced Materials/Tembec, Ken held various sales and technical service positions of increasing responsibility in the specialty chemicals sector, almost exclusively dedicated to the pulp and paper industry.
Mr. Duffy earned a Bachelor's Degree in Applied Science (Chemical Engineering) from the University of Toronto in 1987.