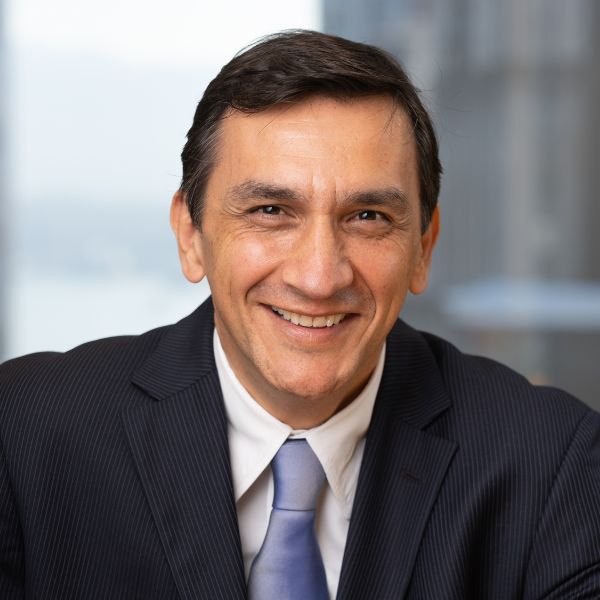 Juan Carlos Bueno
President and CEO
Mercer International

Juan Carlos Bueno joined Mercer International as President, Chief Executive Officer, and Director in May 2022. Since 2018, he has served as the Chairman of the Board and co-founder of Global Energy which produces novel green energy generation devices.
Mr. Bueno has extensive global industrial and product experience and a proven track record of achieving commercial and operational excellence over a 30-year career. Prior to his position at Global Energy, from 2011 to 2017, Mr. Bueno was Executive Vice President and Divisional CEO, Biomaterials, for Stora Enso where he designed and led their new biomaterials division, growing sales and profitability. Mr. Bueno created a vision and strategy to expand into new sectors such as lignin and hemicellulose. He also has broad experience in investor relations, board interaction and other key CEO functions.
Mr. Bueno has also previously served in executive positions including Vice President, Crop Protectin, President Agar Cross, Commercial Manager, Global Financial Analyst and Business Consultant with El DuPont de Nemours & Company in Brazil (now Dow DuPont), UK, Argentina, Colombia and USA.
Mr. Bueno holds a Bachelor of Science in Industrial Engineering, as well as a graduate degree in Negotiation & International Relations.